Do you have a problem with the following?
Health Management – including post Cardiac anxiety, wellness programs for Diabetes Type 2
Then Hypnotherapy may help you. I invite you to explore these pages to see if this is a way to help you resolve your problem.
Past Life Hypnotherapy can uncover the cause of a niggling health problem, present a solution and provide a resolution to the issue. If you have ever had a feeling of deja vu… you have been here before…. or there might be no logical reason for you to have a pain or illness…… then a Past Life Exploration session may give you the answer.
Hypnotherapy at Balance4Life
Firstly, you need to be comfortable with someone you trust and know will listen – really listen – to your problem.
Secondly and probably most importantly,  you need to know that they have been trained well and are committed to ongoing professional education and supervision by being a member of an Association recognized by the Hypnotherapy Council of Australia.
As a Professional Clinical Member of AACHP, you can be assured that I have had 400+ hours of training by a member organization of the HCA and adhere to the standards set by HCA.
And most importantly,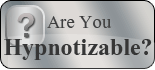 If you feel you would like to know more then these resources may help:
HOW TO CHOOSE A HYPNOTHERAPIST
Phone or email

Call or email through the contact form to find out more…..
0412 655 742 – during business hours


Comodo SSL
Save
Save
Save
Save
Save
Save
Save
Save
Save
Save