Clinical Hypnotherapy can help you with the following problems:
Stress
Weight
Anxieties –school or work based
Irritable Bowel Syndrome
Health Management – including post Cardiac anxiety, wellness programs for Diabetes Type 2
Past Life Hypnotherapy can uncover the cause of a niggling health problem, present a solution and provide a resolution to the issue. If you have ever had a feeling of deja vu… you have been here before…. or there might be no logical reason for you to have a pain or illness…… then a Past Life Exploration session may give you the answer.
Clinical Hypnotherapy at Balance4Life
Firstly, you need to be comfortable with someone you trust and know will listen – really listen – to your problem.
Secondly and probably most importantly,  you need to know that they have been trained well and are committed to ongoing professional education and supervision by being a member of an Association recognized by the Hypnotherapy Council of Australia.*
And most importantly,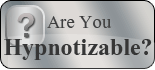 In a Balance4Life Hypnotherapy session, you will experience a structured session based on your presenting issue. There may be times when you need a deeply relaxing session to clear accumulated stress before we start working on what you consciously thought you needed to address.
Often there is a "part" of your subconscious mind that is looking out for you – sometimes it's helpful and other times not. In this case, the session would be structured around Parts Therapy or Ego State Therapy.  For specific conditions such as weight loss or Irritable Bowel Syndrome, there are structured, sequential sessions and packages are available for these. Other hypnotherapy methods used in your session may include timeline work, conversational Eriksonian hypnosis, inner child or soul based work as well as Past Life explorations. If you are intending to do some Past Life exploration, please be aware that this is a longer session than Clinical Hypnotherapy sessions and can take up to three hours.
If you feel you would like to know more then these resources may help:
HOW TO CHOOSE A HYPNOTHERAPIST
Phone or email

Call or email through the contact form to find out more…..
0412 655 742 – during business hours
As a Professional Clinical Member of AACHP and Certified Hypnotherapist with IACT, you can be assured that I have had 400+ hours of training by a member organization of the Hypnotherapy Council of Australia and adhere to the standards set by HCA.

Comodo SSL
Save
Save
Save
Save
Save
Save
Save
Save
Save
Save