What's the secret behind successful weight loss?

A powerful combination of Clinical Hypnotherapy and Coaching working together at the subconscious level to help you to lose weight without even thinking about it.
Are any of the following true for you? You
count calories,
watch portion sizes
cut carbs
try the latest diet
exercise more
…….and still those stubborn kilos that crept on just don't shift. Even worse, all you can think about is food….You are stressed and anxious, you may have self image problems and shopping for clothes is a nightmare. Your heart sinks as you need to buy the next size up….
I wonder if you can envisage yourself at your ideal, healthy weight?  How would things be different for you? If you are in the 55+ age range, how much better would your health be? Carrying that excess weight means that you are more likely to develop Type 2 Diabetes or put extra stress on your heart, your knees or hips – a stress which can be decreased by some simple lifestyle changes.
Just imagine that you are at an ideal, healthy weight, feeling at ease when clothes shopping, having more energy that enables you to enjoy your time travelling, playing with grandchildren – you may even surprise yourself by taking up new activities.
All this is possible, because I've seen the results with clients who have followed the 8 simple steps, visualized their goals and kept their weight off years after they completed the program.
"Meg was extremely supportive through the entire process. As I was someone who had never done hypnotherapy before, she explained everything wonderfully and guided me through the entire process, allowing me to take all I needed from it. She answered all my questions and made me feel very safe and secure with her methods. Meg has been a wonderful influence and has helped me achieve my goals while showing me there are others I can reach for and get to. Thank you so much Meg."
JW Rowville
Advantages of this completely natural and drug free weight loss program are that it is inexpensive in comparison to the surgical procedure. In addition, there are no waiting lists and no harmful side effects, no products to buy, making it an ideal weight loss program suitable for people who are unable to have surgery or who can't afford the out of pocket expenses.
For more details about how hypnotherapy can help you to weigh less and feel better about yourself  use the contact form below. In the meantime, you might like to enjoy the following Weight Loss Subliminal Meditation 
Please consult with your physician to see if a Hypnotherapy weight loss program is suitable for you. You may be able to claim some of the costs of the program back through your Health Fund if you have the appropriate level of cover
Take this completely confidential quiz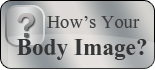 Save