Hypnotherapy at Balance4Life Programs
Well known as a therapy to help with changing unwanted habits or behaviours, where willpower has failed, Hypnotherapy is often recommended as an adjunct to other therapies.  In addition to the better known clinical applications for weight reduction and managing Irritable Bowel Syndrome (IBS), students of all ages who suffer from test or exam anxiety similarly benefit from Hypnotherapy sessions. Think of Hypnotherapy as a conscious choice for subconscious change.
For those who are curious to explore a more spiritual aspect of Hypnotherapy, a Past Life Exploration session often delivers profound insights about this current lifetime. Clients who have experienced a Past Life session find that they are able to let go of soul contracts that no longer serve and have manifested as roadblocks on this current life journey. As a result, clients find they have greater clarity and are able to connect to their soul purpose.
Firstly, you need to be comfortable with someone you trust and know will listen – really listen – to your problem.
Secondly and probably most importantly, you need to know that they have been trained well and are committed to ongoing professional education and supervision by being a member of an Association recognized by the Hypnotherapy Council of Australia.*
And most importantly,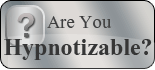 In a Balance4Life Hypnotherapy session, you will experience a structured session based on your presenting issue. There may be times when you need a deeply relaxing session to clear accumulated stress before we start working on what you consciously thought you needed to address.
Save