Discover the new YOU

Lose your excess weight safely and naturally. This is not a "fad" diet but a life changing program. I know that you have probably tried various diets and programs before and have been disappointed with the results. You lose some and then before you know it, those kilos creep back on again.
From your first appointment, when you follow 8 simple steps,  you will find yourself eating smaller portions,  choosing healthier, more nutritious foods than you have been eating in the past.
When you are ready to reduce the kilos and leave unhelpful habits behind, then this method of weight reduction will work well for you, regardless of your age. Adolescents will need both parental consent and approval from their medical practitioner.
"Meg was extremely supportive through the entire process. As I was someone who had never done hypnotherapy before, she explained everything wonderfully and guided me through the entire process, allowing me to take all I needed from it. She answered all my questions and made me feel very safe and secure with her methods. Meg has been a wonderful influence and has helped me achieve my goals while showing me there are others I can reach for and get to. Thank you so much Meg."
JW Rowville
Book in your Free 30 minute Discovery Session
Completely Natural
You will have more confidence, less stress and a simple, proven plan for losing weight.
One of the programs offered is the acclaimed Virtual Gastric Band program – a non surgical, completely natural weight loss program that uses the power of your subconscious. By following the 8 simple steps you can begin to lose weight,  shedding those excess kilos safely and effectively.
With the Virtual Gastric Band program, the average weight loss is around 1 – 3kg in the first week, continuing at a healthy, steady rate after that. As those excess kilos come off, you will boost your energy levels as you change the way you look and feel.
Advantages of the Virtual Gastric Band Hypnosis program are that it is inexpensive in comparison to the surgical procedure. In addition, there are no waiting lists and no harmful side effects, making it an ideal weight loss program suitable for people who are unable to have surgery or who can't afford the out of pocket expenses.
For more details about how hypnotherapy can help you to weigh less and feel better about yourself – book yourself in for a 30 minute, obligation free chat or use the contact form below. In the meantime, you might like to enjoy the following Weight Loss Subliminal Meditation 
Please consult with your physician to see if a Hypnotherapy weight loss program is suitable for you. You may be able to claim some of the costs of the program back through your Health Fund if you have the appropriate level of cover
Take this completely confidential quiz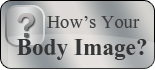 Comodo SSL
Save